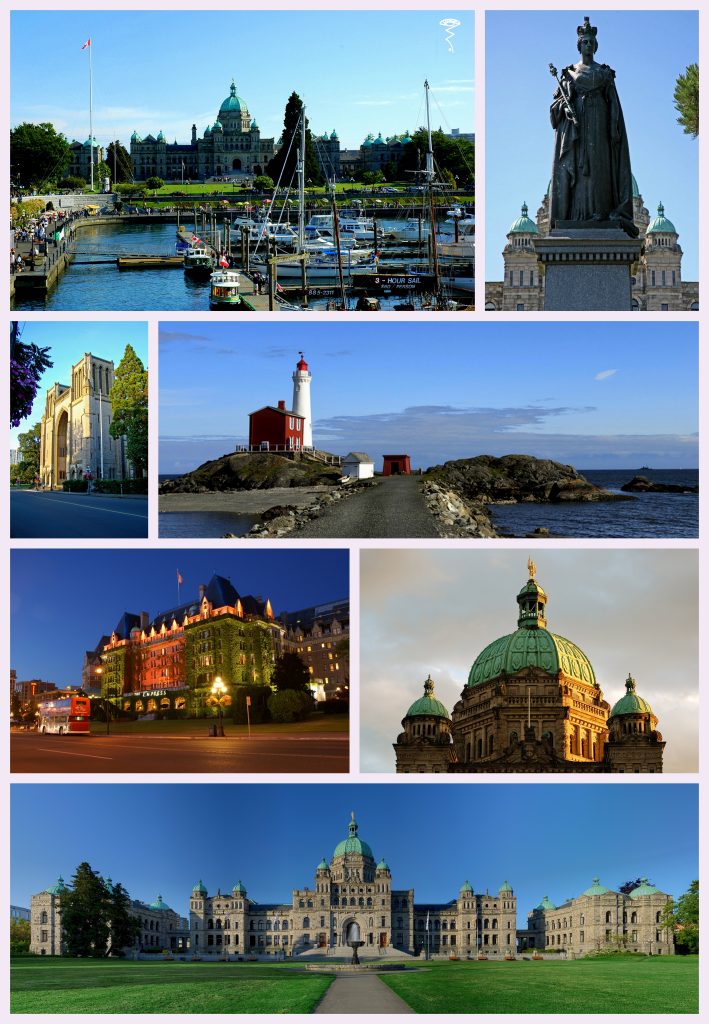 "Victoria is a unique blend of old world charm and new world experiences. As an island destination, Victoria offers visitors an escape from the hurried world and beams with ambiance. In Victoria, heritage architecture, colourful gardens and traditions like afternoon tea are mixed with outdoor adventure, culinary experiences, cocktail and craft beer scenes. Stay at a charming or luxurious hotel, attend a local event or celebrate one of our seasonal annual events with us." Tourism Victoria

Attractions:
The Butchart Gardens (Famous botanical garden)
Royal British Columbia Museum (Natural history exhibits plus films)
Craigdarroch Castle (Historical Victorian mansion with tours)
Miniature World (Tiny displays of fantasy & history)
Beacon Hill Park (Large urban retreat with ponds & gardens)
British Columbia Parliament Buildings
Victoria Bug Zoo (Venue devoted to many-legged creatures)
Thunderbird Park (Outdoor display of totem poles & homes)
Fisgard Lighthouse National Historic Site (Famed lighthouse & military structures)
How to get to Victoria from:
Cambie Lodge B&B – click here
Douglas Guest House – click here
Windsor Guest House – click here
BC Ferries: http://www.bcferries.com/
Address: Tourism Victoria, 812 Wharf Street, Victoria, B.C.
Website: http://www.tourismvictoria.com/